WHY US
Between All Solar Companies in Florida
We are one of the most trusted solar companies in Florida that have been installing solar panels for homes in Florida for years. We are a local company with multiple offices in Florida and Puerto Rico. We pride ourselves for offering honest and cost effective energy solutions to our customers. We have over 100 certified engineers and certified technicians ready to to service our market in the most efficient way possible.

SAVINGS
Save $40k to $100k over a life time
CONTROL
Fixed monthly payment with an end date
VALUE
Increase your home
value
PROTECTION
Against inflation and power outages
$0 UP FRONT

Zero $0 Up-front. Receive all the benefits
PHOTO-VOLTAIC SYSTEM FOR YOUR HOME & BUSINESS
RESIDENTIAL
$0 out of pocket, Increase home value, Federal Tax Credit, Save Money!

COMMERCIAL
Reduce your operating cost and help
your business grow faster!
INDUSTRIAL
Use clean energy to power
your industrial needs.
Monitor Your System Wherever You Are
We understand homeowners want a hands-on approach. We make monitoring your solar system simple!
The Savings Are Clear As Day
Talk to one of the one of the best solar panel specialists and see how easy and affordable it is to make the switch to solar.
Tesla Powerwall. Installed by
1 Stop Solar.
Powerwall detects grid outages and automatically becomes your home's main energy source. Protect your home from the next power outage and keep your lights on, phones charged, and no puddles under the fridge.
Get Free Consultancy
Need Any Consultations
Contact With Us
What are Customers saying about us!
Anyone thinking of going solar should work with this company. Not only did Vernon explain the entire program to me but he also got us a new roof and AC unit @ zero upfront cost. All while saving us over $100/month! I was so impressed with this company's ability to service more than just solar. 100% recommend.
Yae Park
Marcelo did a great job protecting my business. He save me a lot of money on my camera system plus now im saving money every month with my smart thermostat. I recommend them 100%!
John Stuart
I haven't actually had my solar panels installed yet, but so far, the service has been phenomenal!
Martha McDonnough
Great service, amazing value!!
Luis Rosario
The best pricing I received after getting quotes. Service was extremely professional and personalized. I would recommend 1 Stop to anyone. You will not be disappointed.
Michael Landon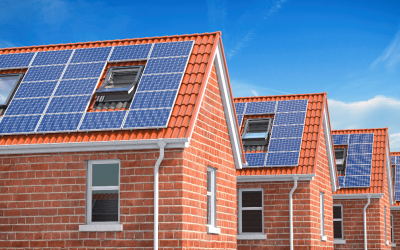 Many homeowners are interested in residential solar systems because...